Organization
---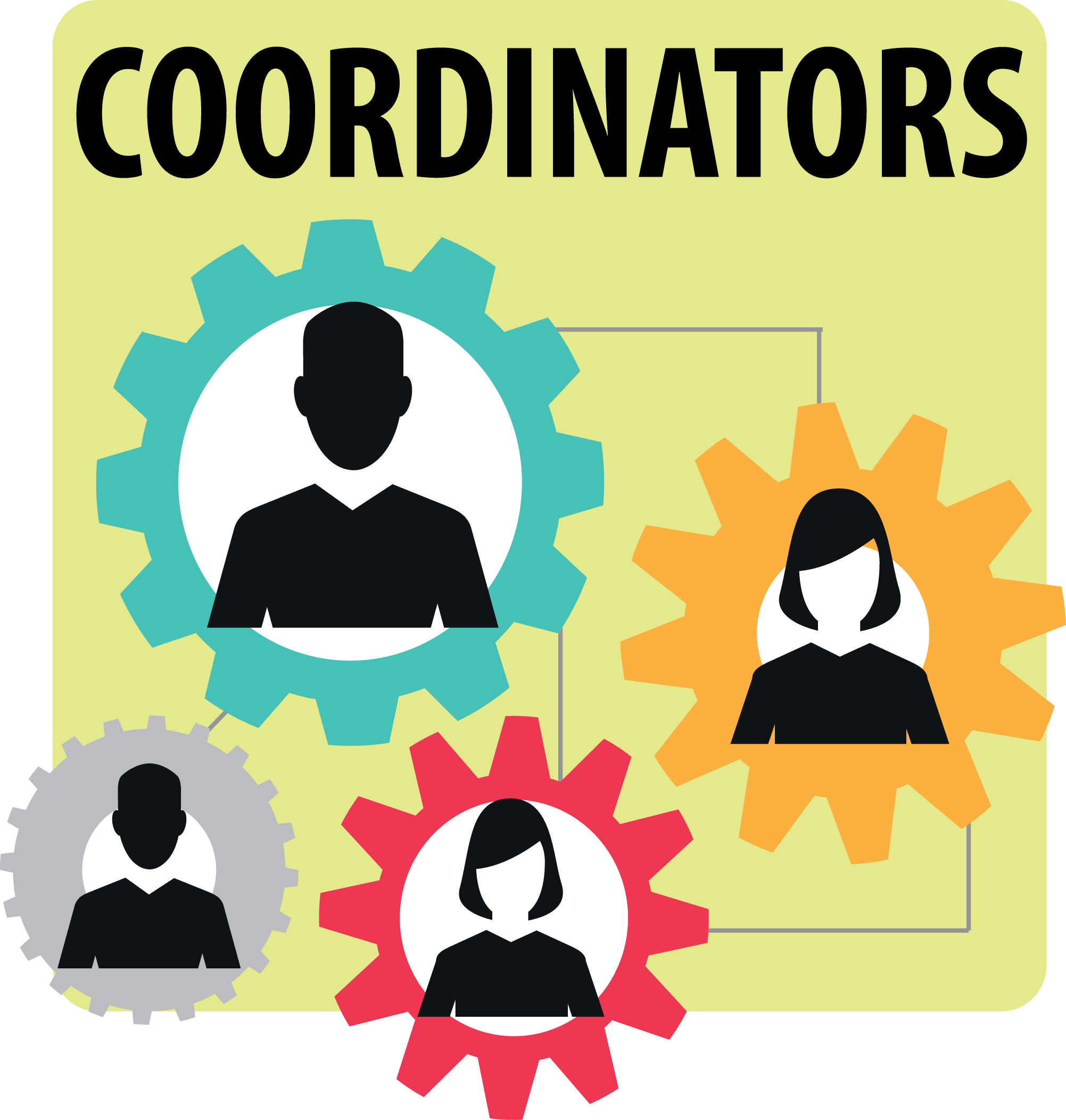 ORGANIZATIONAL STRUCTURE AND COMMITTEES OF THE i-GPCRnet IRN
---
Directory committee
of the i-GPCRnet IRN is composed of the 3 coordinators (Ralf Jockers for French, Martin Lohse for German, Stephen Hill for the UK) and the team leaders of the 4 participating teams (Philippe Rondard, Didier Rogan, Luci Pellissier/Romain Yvinec, Jianfeng Liu) and representatives from Industrial Partners.
The role of the committee is
1) to promote the communication within the i-GPCRnet IRN community and with the outside,
2) to foster the exchange between academia and industry, and
3) to assist the Early career researchers (ECS) committee of the i-GPCRnet IRN in their tasks and to promote the career of ECRs.
Coordinators
Ralf JOCKERS (Paris, France)
Institut Cochin (University of Paris, CNRS, Inserm)
Martin LOHSE (München, Germany)
Receptors and Cellular Communication laboratory (ISAR Bioscience)
Stephen J. HILL (Nottingham, UK)
Division of Physiology, Pharmacology and Neuroscience (University of Nottingham)

Participating teams
Philippe RONDARD (Montpellier, France)
Institut de Génomique Fonctionnelle (IGF) (Université de Montpellier, CNRS, INSERM)
Didier ROGNAN (Strasbourg, France)
Laboratoire d'Innovation Thérapeutique (Université de Strasbourg, CNRS)
Lucie PELLISSIER / Romain YVINEC (Nouzilly, France)
Laboratoire de Physiologie de la Reproduction et des Comportements (INRAE/CNRS/Université de Tours/IFCE)
Jianfeng LIU (Wuhan, China)
College of Life Science and Technology (Huazhong University of Science and Technology (HUST))

Representatives from Industrial partners
Eric TRINQUET (France)
R&D director of Revvity

TBA
Representatives from ECS Committee
Erika CECON (Paris, France)
Institut Cochin (University of Paris, CNRS, Inserm)
Andreas BOCK (Berlin, Germany)
Max-Delbrück-Center for Molecular Medicine in the Helmholtz Association (MDC), Receptor Signaling Laboratory, Berlin, Germany
Web site Committee Supervisor
Xavier ITURRIOZ (Saclay, France)
Laboratoire de Toxinologie Moléculaire et Biotechnologies (SIMOS, CEA, CNRS, Université Paris Saclay)
The Early Career Scientist Committee
is composed by young scientists from all levels, including PhD students, post-doctoral fellows and permanent researchers, from lab members of the i-GPCRnet IRN. The ECS committee aims to promote and support activities directed to young scientists of the i-GPCRnet IRN. Some of our actions include: active participation in the organisation of the i-GPCRnet IRN annual meeting; selection of oral short talks and poster prizes at the annual meeting; organisation and promotion of the annual i-GPCRnet WORKSHOP dedicated to ECS of the i-GPCRnet IRN; editing of the i-GPCRnet NEWSLETTER dedicated to all i-GPCRnet IRN members highlighting the latest news of the GPCR field and our industrial partners.
Rym BEN BOUBAKER
Andreas BOCK
Erika CECON
Xavier ITURRIOZ
Frédéric JEAN-ALPHONSE
Julie KARPENKO
Laura LEMEL
Bernard MASRI
Katarina NEMEC
Romy THOMAS
Julie SANCHEZ
Anais MENNY
Franck VANDERMOERE
Chanjuan XU
Ping YI
Web site Committee
Xavier ITURRIOZ (France) (Supervisor)
Rym BEN BOUBAKER (France)
Jean-François Pannas (E-SENS company)
Ralf JOCKERS (France)
---
Haut
Back to top