Katarina NEMEC
---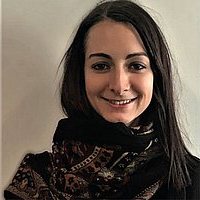 is Slovene-Croatian and she studied Pharmacy and worked in different labs in Ljubljana, Vienna, Graz and Chetumal & Merida in Mexico.
Currently she is PhD Student in Receptor signaling lab at Max Delbrück Centre for Molecular Medicine in Berlin.
With FRET-, BRET- and single fluorophore-based sensors at microscopes and with use of high-throughput screening, she researches how RAMPs modulate GPCRs´ Pharmacology. She is looking forward to connect with other fellow iGPCRist to exchange knowledge and work towards developing better medicines of the future!
---
Haut
Back to top