Romain YVINEC
---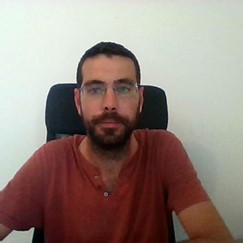 Is an INRAE researcher in biomathematics, at the Unit Physiology of Reproduction and Behaviours in Nouzilly and lead with Lucie Pellissier the team « Biology of GPCR signaling systems » (BIOS).
He is interested in modeling deterministic and stochastic biochemical reaction networks, as well as performing statistical parameter estimations.
He has done several works applied to the reproductive biology system.
He is very willing to collaborate within the IRN to develop systems biology approaches to better understand the complexity of the GPCR signaling networks.
---
Haut
Back to top