Lucie PELLISSIER
---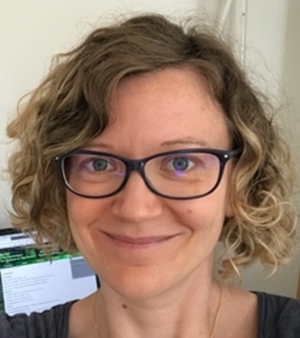 Is a CNRS researcher in molecular and applied neurobiology, at the Unit Physiology of Reproduction and Behaviours in Nouzilly and lead with Romain Yvinec the team « Biology of GPCR signalling systems » (BIOS).
She is interested to characterize neuronal GPCRs signalling networks that control social behaviours and how to target specific signalling pathways to improve social deficit symptoms in animal models.
She holds an ERC Starting grant on this topic. She was actively involved in the young researcher committee of the "GDR-3545" until 2020 and is very impatient to continue with the IRN.
https://orcid.org/0000-0001-7085-3242
ResearcherID : L-8239-2014
HAL AuthorId 1548814
Twitter @LuciePellissier
---
Haut
Back to top