2nd IRN i-GPCRnet annual meeting Wurzburg September 30th - October 1rst 2022
---
We are happy to announce you our 2nd IRN i-GPCRnet meeting that will be held at the University of Wurzburg (Germany) from september 30th to october 1rst.
To register click here (Places are limited.)
The meeting will take place at :
Rudolf Virchow Center for Integrative and Translational Bioimaging / Universität Würzburg
Josef-Schneider-Straße 2, Haus D15
97080 Würzburg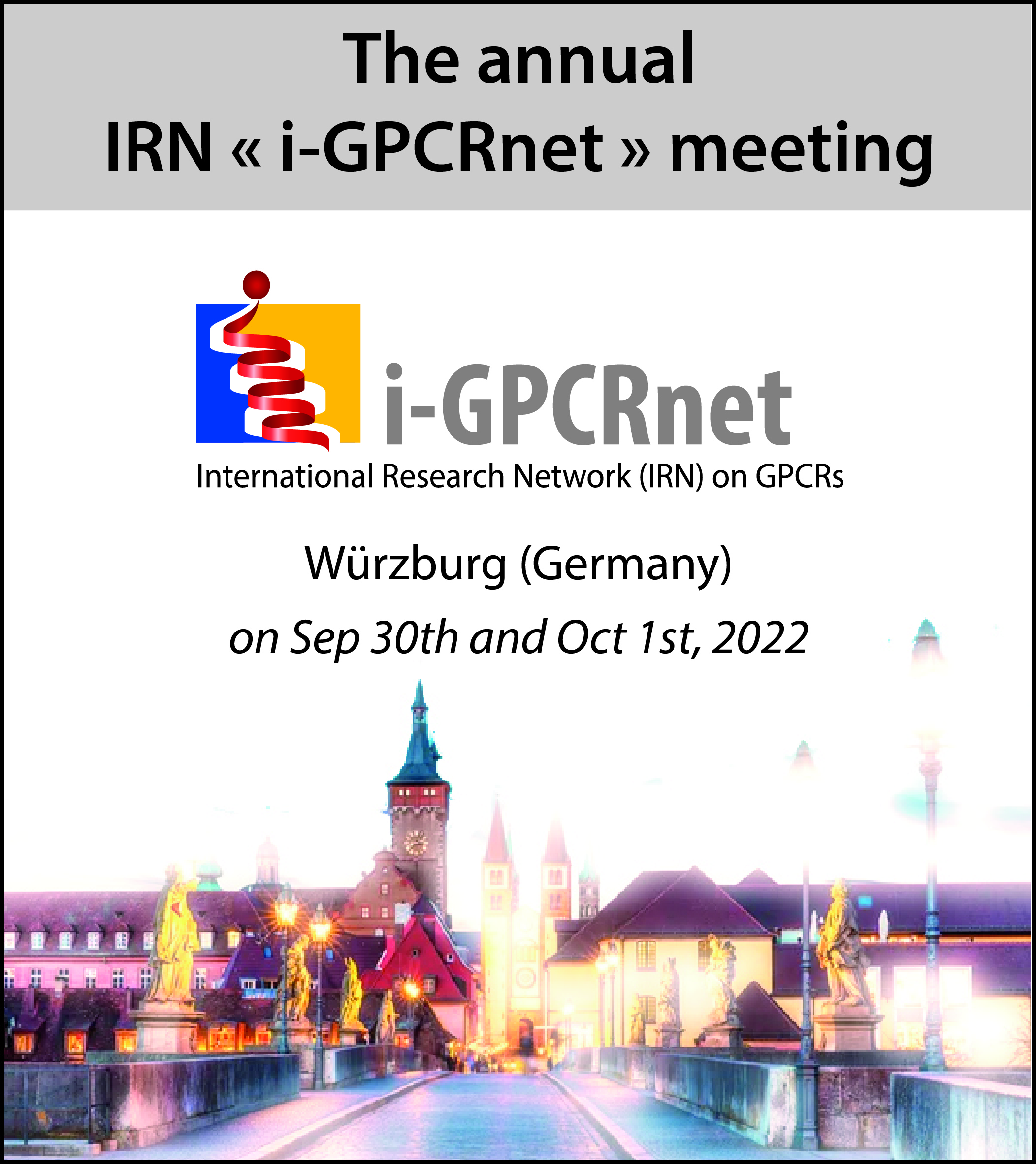 Day 1 - September 30th
18h00 Keynote Lecture - Brian Kobilka (Stanford Univ. School of Medicine, CA, USA)
"Challenges in drug discovery for G protein coupled receptors"
19h00 Poster Session I & Dinner
09h00 Welcome from the iGPCRnet
09h10 - 10h30 Session I – GPCR signalling and spatial organisation Chairs: Julie Sanchez (UK) & Xavier Iturrioz (France)
Michel Bouvier (Montreal Univ., Canada)
"Probing the functional selectivity of GPCR signaling: Potential for drug discovery
09h35 "The viral-encoded US28 chemokine receptor contributing to glioblastoma constitutively activates Gq from endosomes: does signalling location matter?"
Bianca Plouffe (UK)
09h45 "PDEs define a cAMP signaling nanoarchitecture in intact cells"
Andreas Bock (Germany)
09h55 "Gi/o and Gq/11 proteins cooperate in asymmetric GPCR dimers to activate ERK signaling"
Erika Cecon (France)
10h05 "Molecular origins and principles governing adrenaline efficacy and potency in the human β2-adrenergic receptor"
Franziska Heydenreich (UK)
Q&A
10h35 Coffee Break
10h50 - 11h50 Session II – GPCR function dynamics and modulation Chairs: Cecile Derieux (Germany) & Bernard Masri (France)
Jean Philippe Pin (Institut de Génomique Fonctionnelle, Montpellier, France)
"Controling brain function with metabotropic glutamate receptors"
11h20 "An orphan GPCR as a novel regulator of adipose tissue function by a non-canonical mechanism - Implication in obesity."
Julie Dam (France)
11h30 How to turn an African toxin into a drug candidate!
Nicolas Gilles (France)
Q&A
11h50 Round Table I - "Challenges and future directions in the GPCR field"
12h30 Poster Session II & Lunch
14h30-15h10 Session II (cont.) – GPCR function dynamics and modulation
14h30 "OZITX, a pertussis toxin-like protein for occluding inhibitory G protein signalling including Gαz"
Robert Lane (UK)
14h40 "How the GPCR core and C-terminus differentially influence receptor regulation – GRK-specific β-arrestin interaction with the β2-adrenoceptor, the vasopressin 2 receptor, and their chimeras"
Edda Matthees (Germany)
14h50 "Functional modulation of PTH1R activation and signaling by RAMP2"
Katarina Nemec (Germany)
Q&A
15h10-16h00 Session III – GPCR complexes and new technologies to investigate GPCRs Chairs: Robert Quast (France) & Pierre André Lafon (France)
Steve Briddon (University of Nottingham, UK)
"Advanced imaging to study GCPR pharmacology and organisation at a sub-cellular level"
15h35 "Nile-Red-Based GPCR Ligands as Ultrasensitive Probes of the Local Lipid Microenvironment of the Receptor"
Julie Karpenko (France)
15h45 "Single cell studies reveal GPCRs pharmacological profiles depending on their oligomerization states"
Karen Martinez (Denmark)
16h20 Round-table 2 - "Career challenges and opportunities in the GPCR field"
17h-17h30 Session III (cont.) – GPCR complexes and new technologies to investigate GPCRs
17h00 "Regulation of βeta-adrenoceptors activity using synthetic light-regulated molecules"
Xavier Rovira (Spain)
17h10 "Novel single color fluorescent GPCR biosensors to study allosteric coupling in GPCR activation"
Romy Thomas (Germany)
Q&A
17h30 Keynote Lecture - Jean-Pierre Vilardaga (University of Pittsburgh, PA, USA)
"Druggability of class B GPCRs"
18h30 Awards & Closing section
19h00 Dinner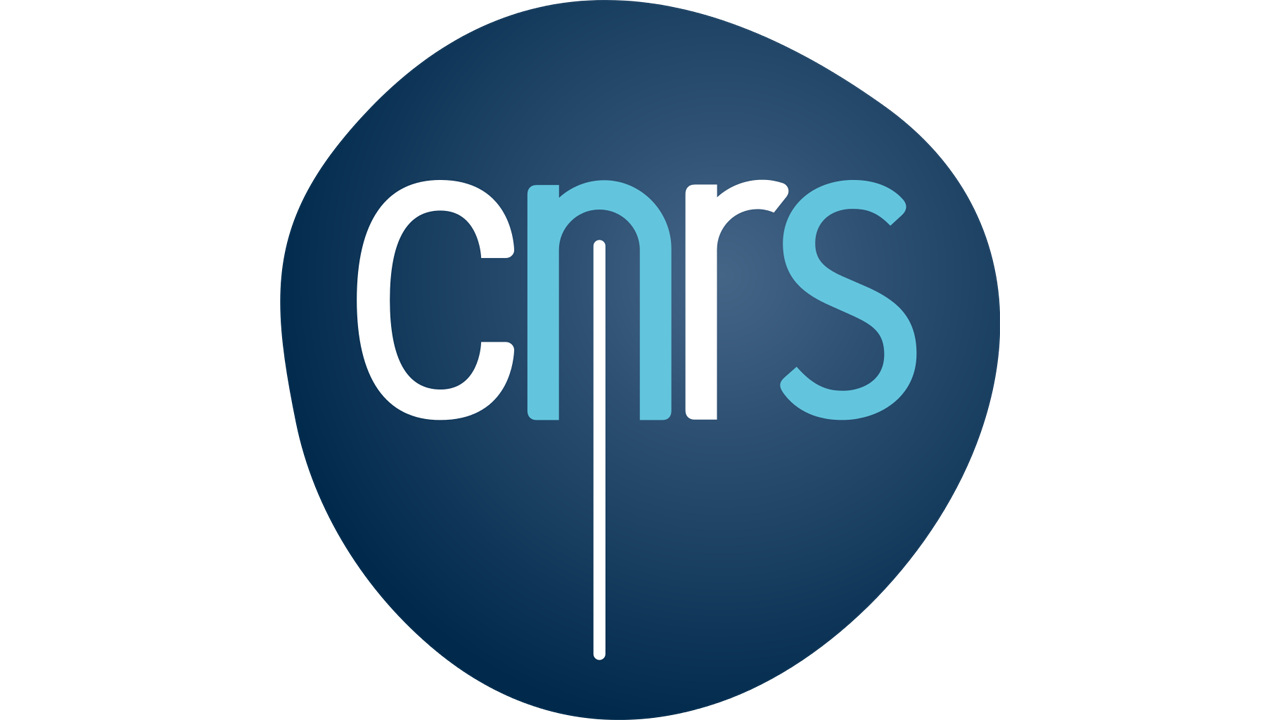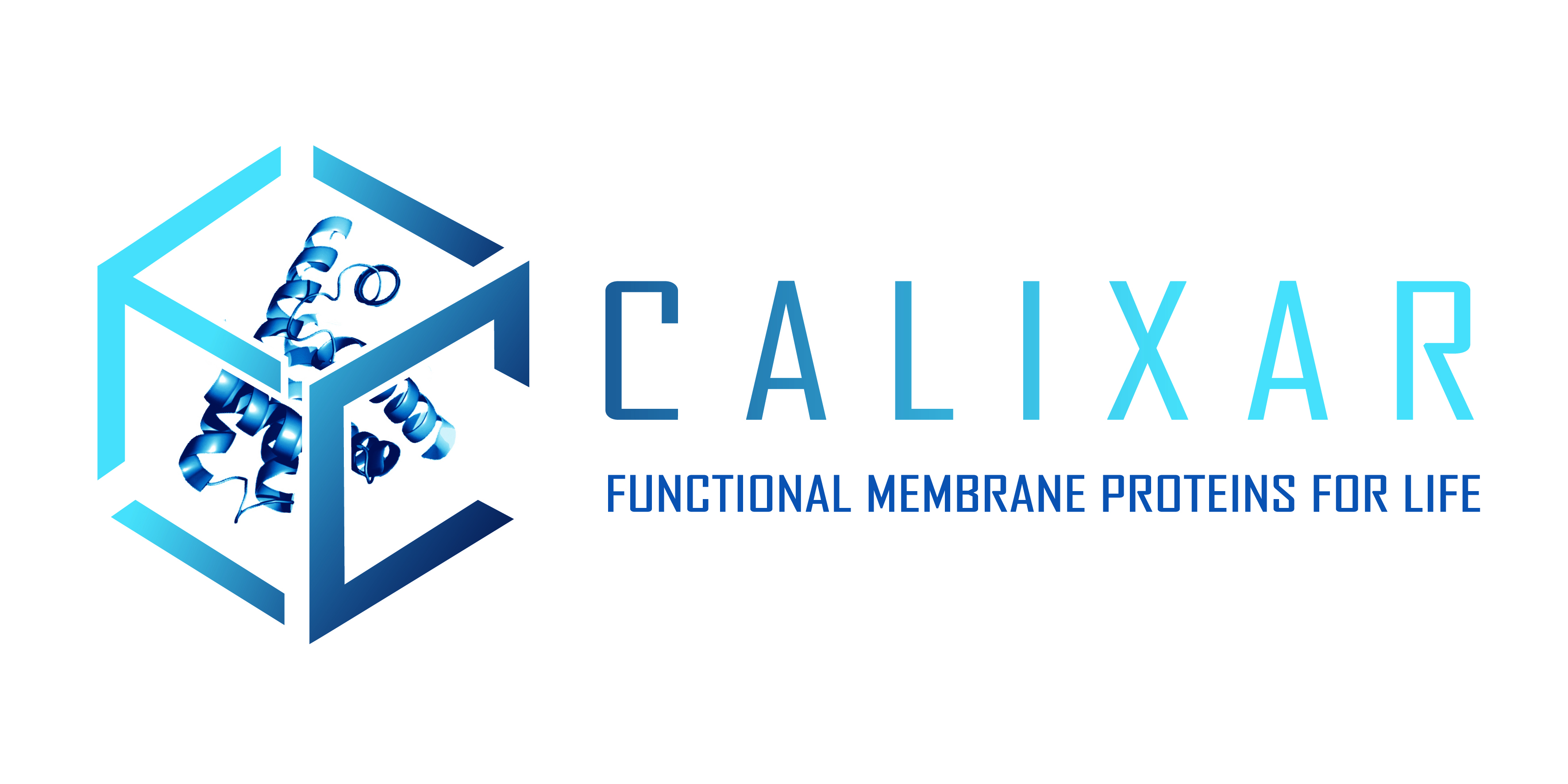 ---
Haut
Back to top